From the attendee list, you can invite users to your event. This article explains to you how to do so.
Step 1: Add Attendees
First, make sure all users you want to invite are on the attendee list. You can add them manually, or import them through an Excel file. This article explains more about adding attendees.
Step 2: Create an email template
Step 3: Send invites
After creating the email template, you can start sending emails. In the attendee list, select the users you want to invite by clicking the checkbox in front of their names. Next, click Send email and choose Invite or Reminder.
Tip! When ticking the tickbox in the top grey bar, you select all users on 1 page. If you have multiple pages of users, we advise setting the rows per page to 500 (below the table). This reduces the number of pages for bigger events (>500 users).
A screen opens where you can review the email. The title indicates how many attendees will receive it. If you want, you can change the text here. Please note this will not affect the template.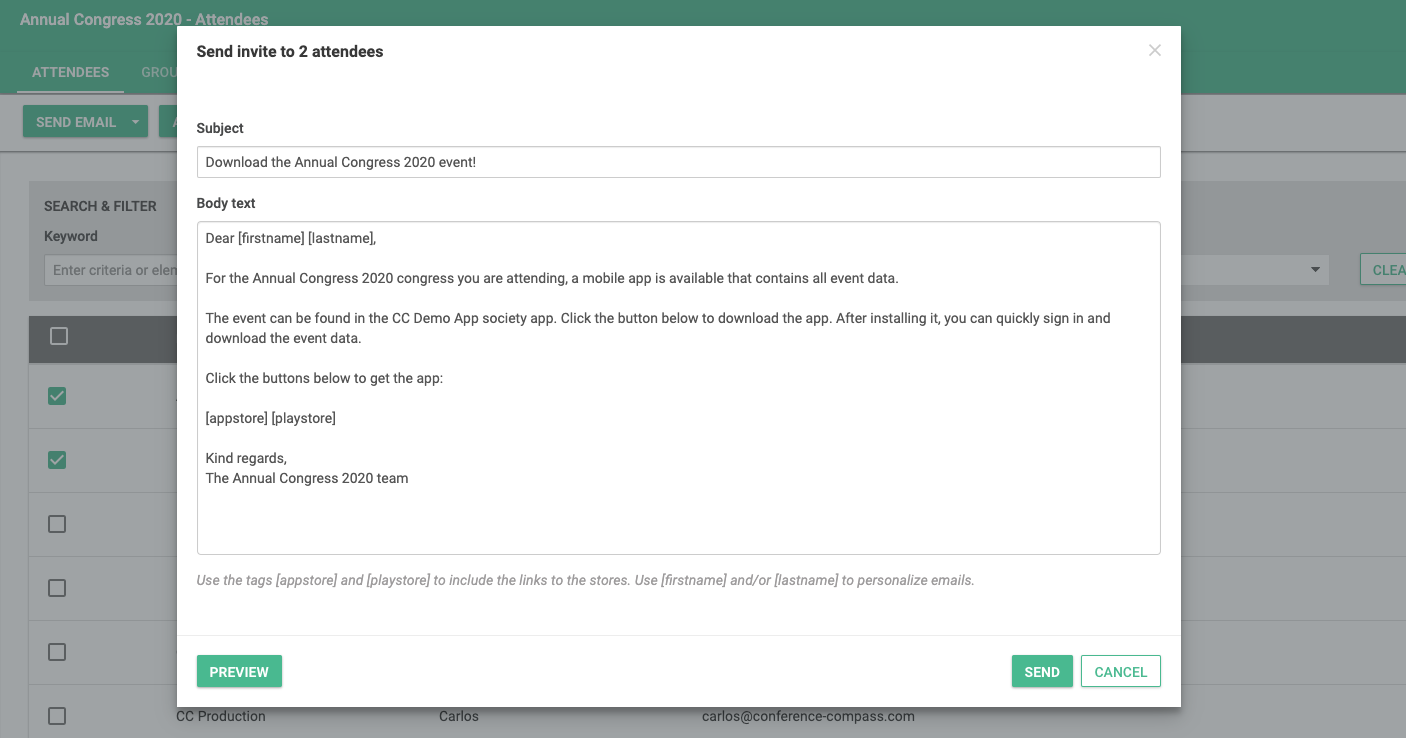 Click Preview to see what your email will look like. Click Send to send the email.
If you want to send a reminder, you only want to address people that have not installed the event yet. To filter these users, select Invited, event not installed below Status.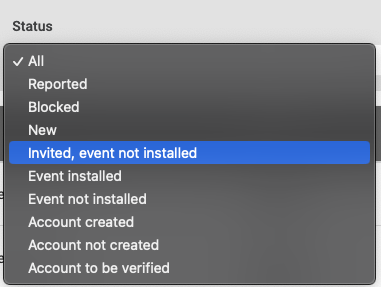 This will list only the users that are invited but have not installed the event yet. Next, follow the same steps as when sending an invite.
You can also see who has already installed the event by selecting the status Event installed.