This article describes how you can invite other people from your team to manage your app.
When opening the configurator, you find the Team Members page in the left menu: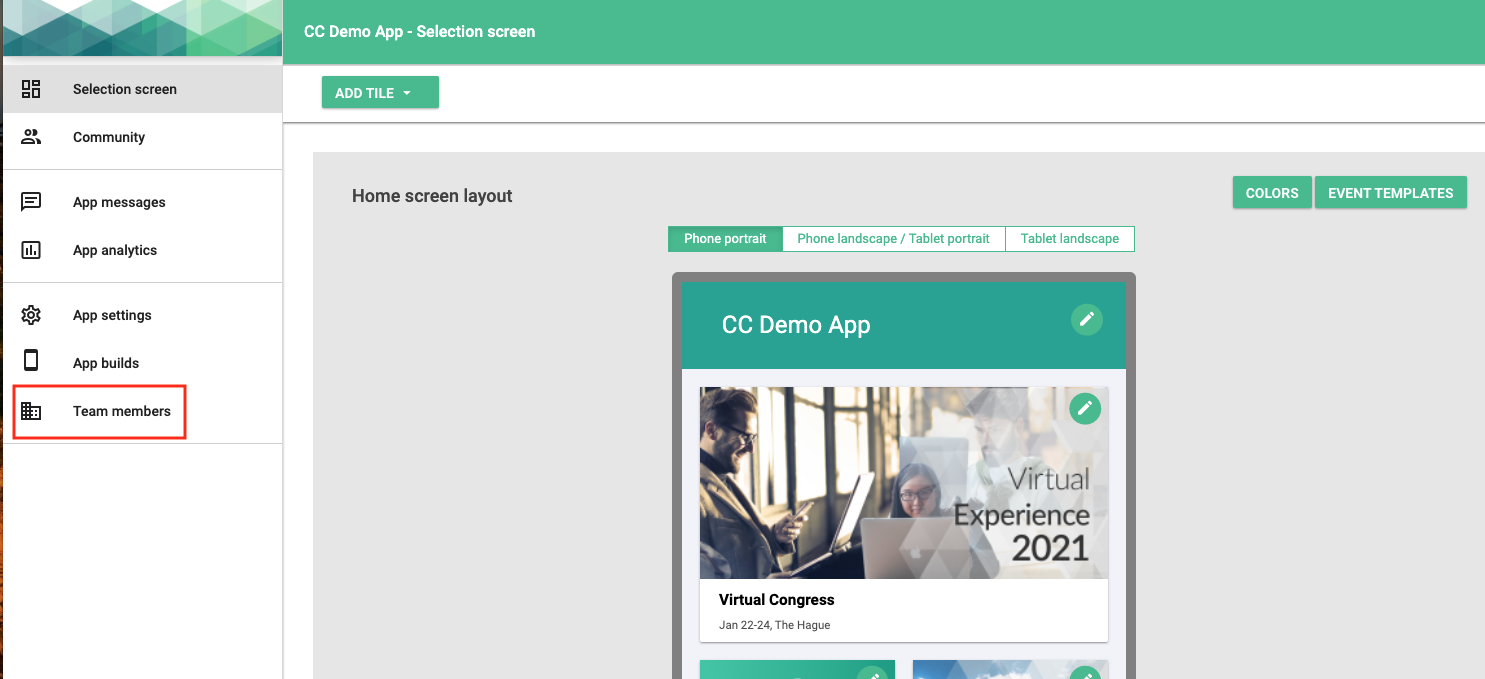 On the Team members page, you can create, edit and delete users to access to the app configuration. Team members apply to the entire event or society app. Team members can have different types of roles: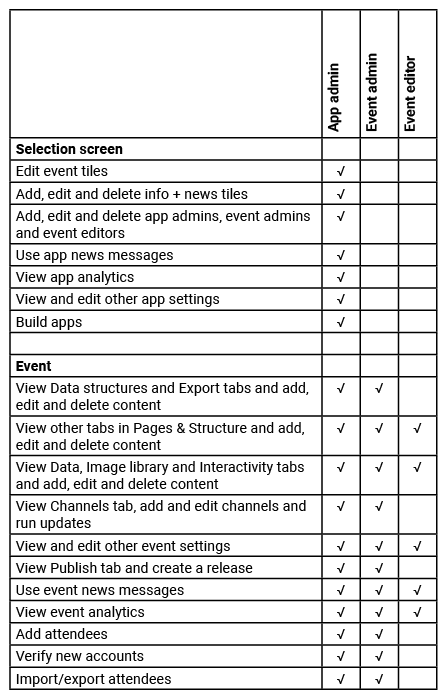 Adding users
To add a user, click Add user.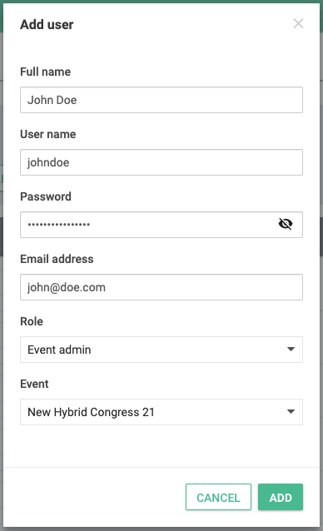 Add the full name, user name, password and email address of the user and select the role you want this user to have: App admin, Event admin or Event editor.
Depending on the rights you have yourself, you might not be able to add certain types of users.
Change password
To change a user's password, click the Change password button and enter the new password.
Delete user
To delete a user, select it with the checkbox in the table and click the Delete user button that appears above the table. You can only delete users with a lower rank than your own account.