This article explains how to find the account email and transaction ID on Google Play, which are necessary to transfer apps.
In order to transfer apps, it is necessary to have the account email and transaction ID for both the original and target stores.

The email account is the email that was used when enrolling in the Google Play Developer Program, and the Transaction ID is the number of the payment transaction made during the process.
This information can be found in your Google Payments account.
In this page you'll find all the information on what's required to transfer your app.
Google Payments account
On the left side menu, click Settings. The account email is the one listed as Primary Contact.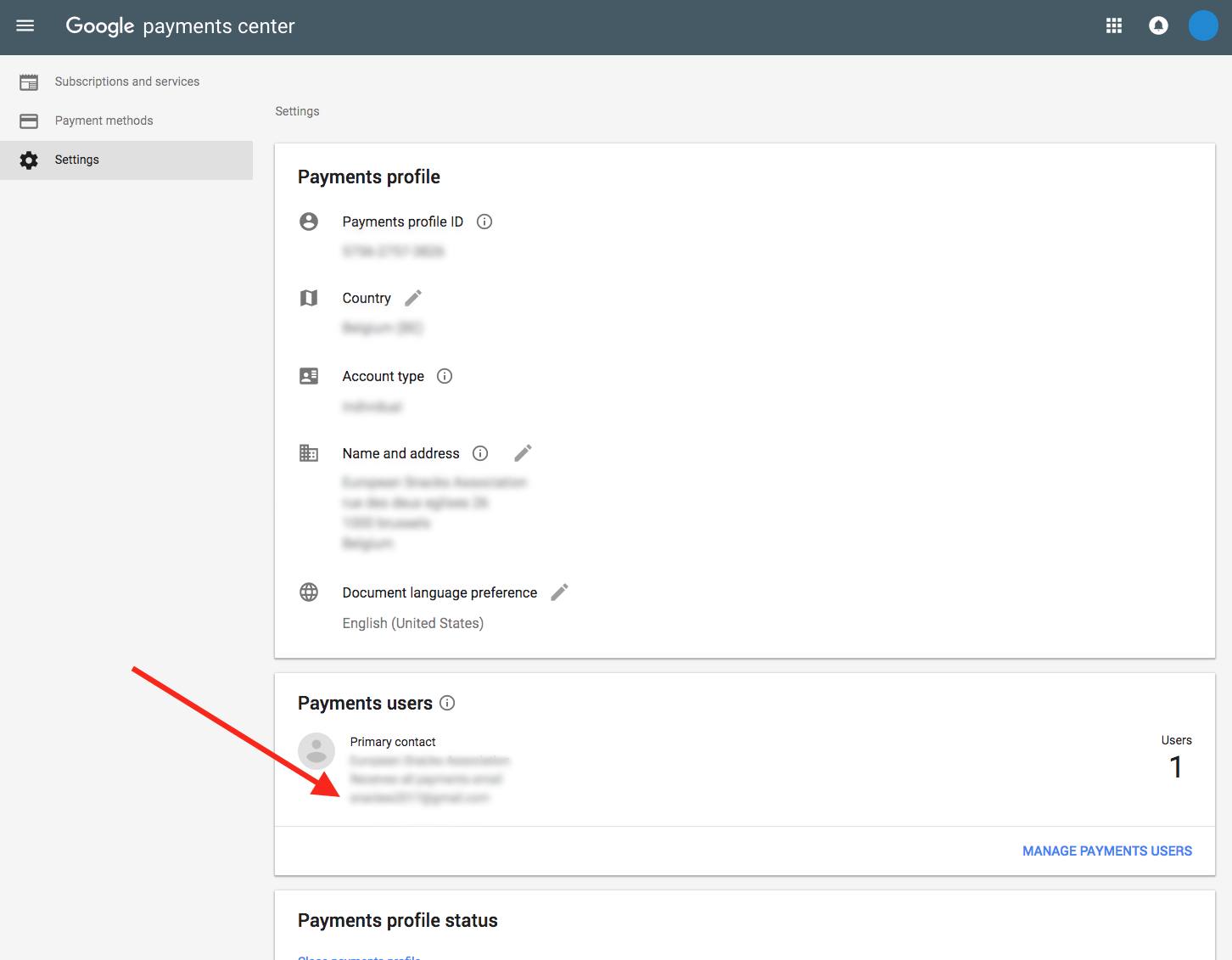 Transaction ID
In the left side menu, click Subscriptions and Services. In the box Other purchase activity, click View Purchases.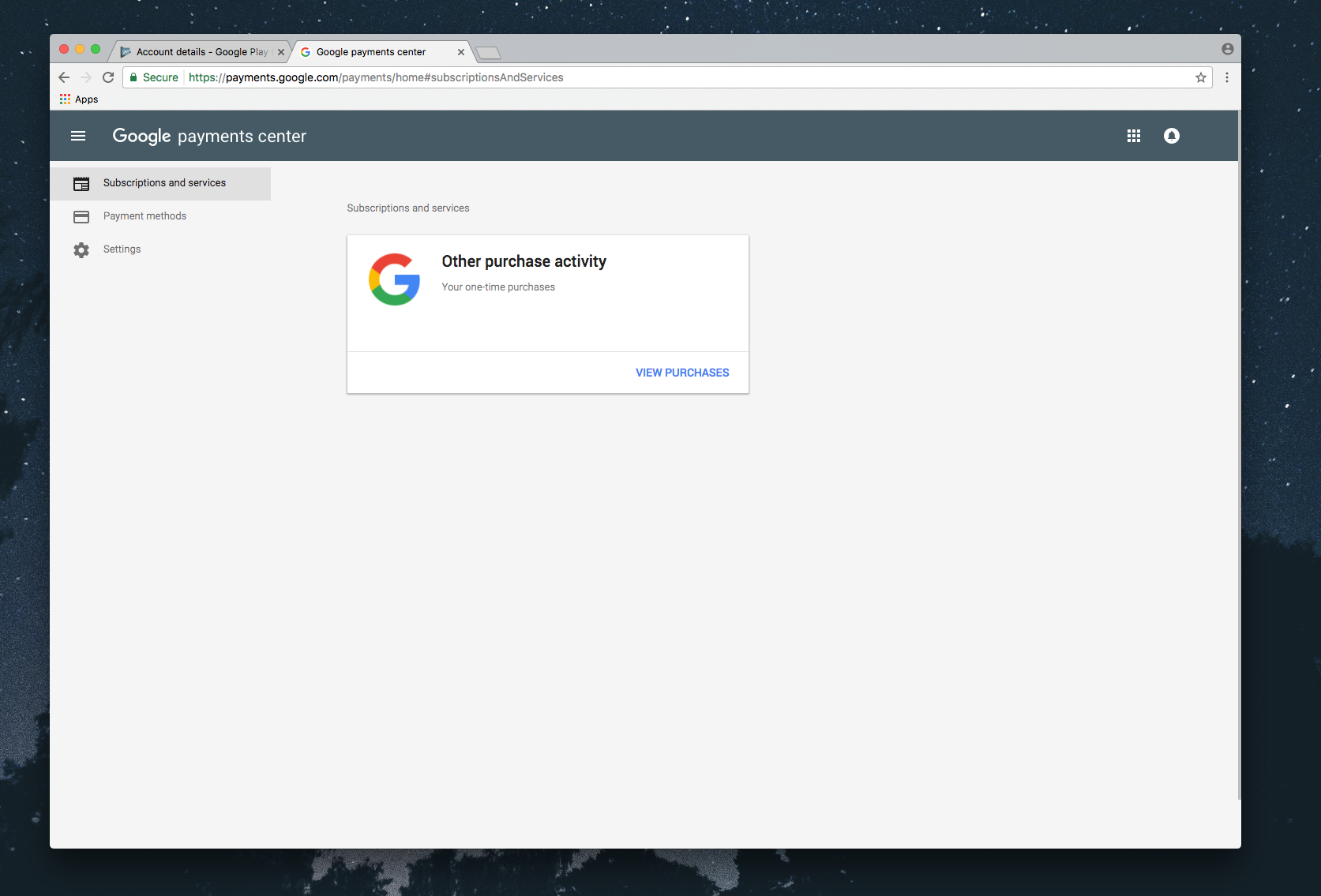 Select the purchase with the description Google Play.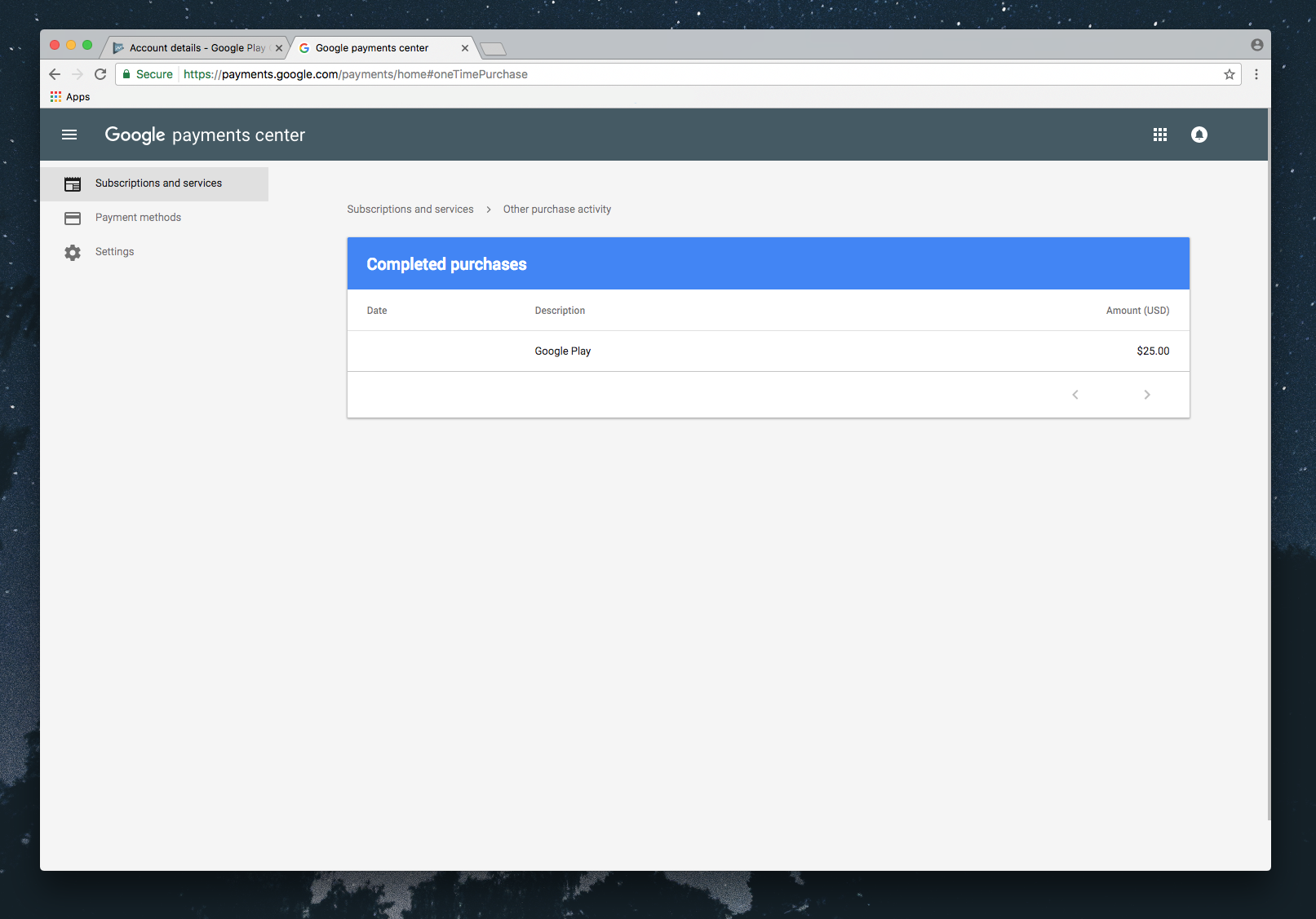 The transaction ID will appear on the right side information box.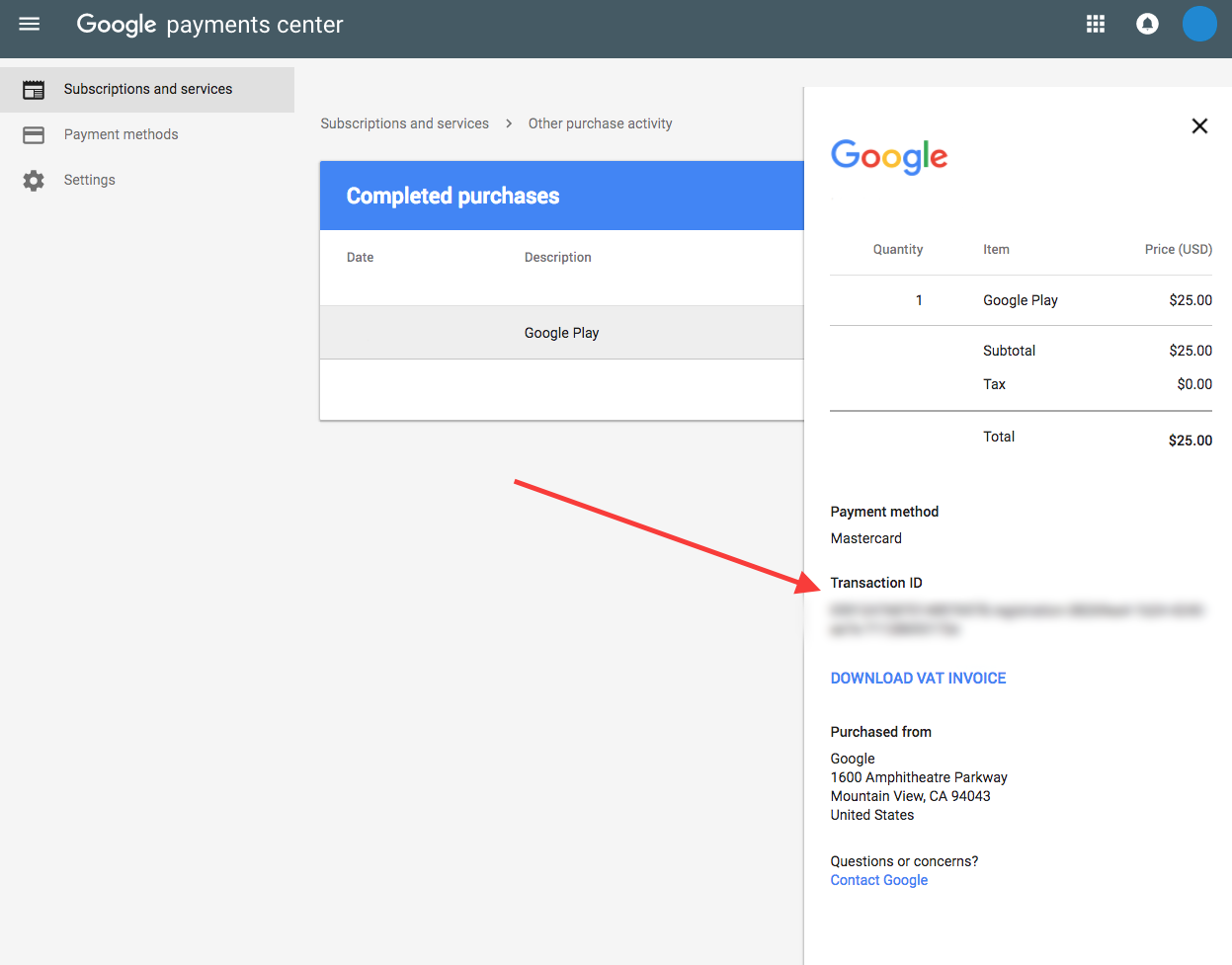 Google Play Console
Use the search at the top to find "Transfer Apps" and fill out the form with the information from both the original and the new Google Play account, also make sure to select the correct app or apps.