This article describes how you can preconfigure your event with a template.
Why use templates?
Templates can be used to preconfigure an event based on an older event. This can for example be helpful in the following situations:
You want to create an event for this year which has a similar structure as the event last year. To do so, you export a template from the old event and create a new event based on this template.

You're planning to create multiple events with the same structure. You set up the basic structure for one of these events, export a template and use it in all following events.
Below is explained how templates can be exported and imported.
1. Export templates
Exporting a template can be done through the Export tab on the Pages and Structure page.

Enter the name of the file and click Export to save it with that name to your browser's default download location. The exported file can be used for other events by importing it on the selection screen.
This template contains the following:
The configuration of the home page, including links and colours.

A number of other pages, such as the information pages or navigation pages.

The data structure defines what sections are visible for the objects.

The icon library.
2. Import templates
Importing a template in a society app selection screen allows you to use it when creating a new event: it will be added to the list of templates you can choose.
On the Home screen layout section, click the button Event templates.


Here you will see an overview of all templates available for this society app.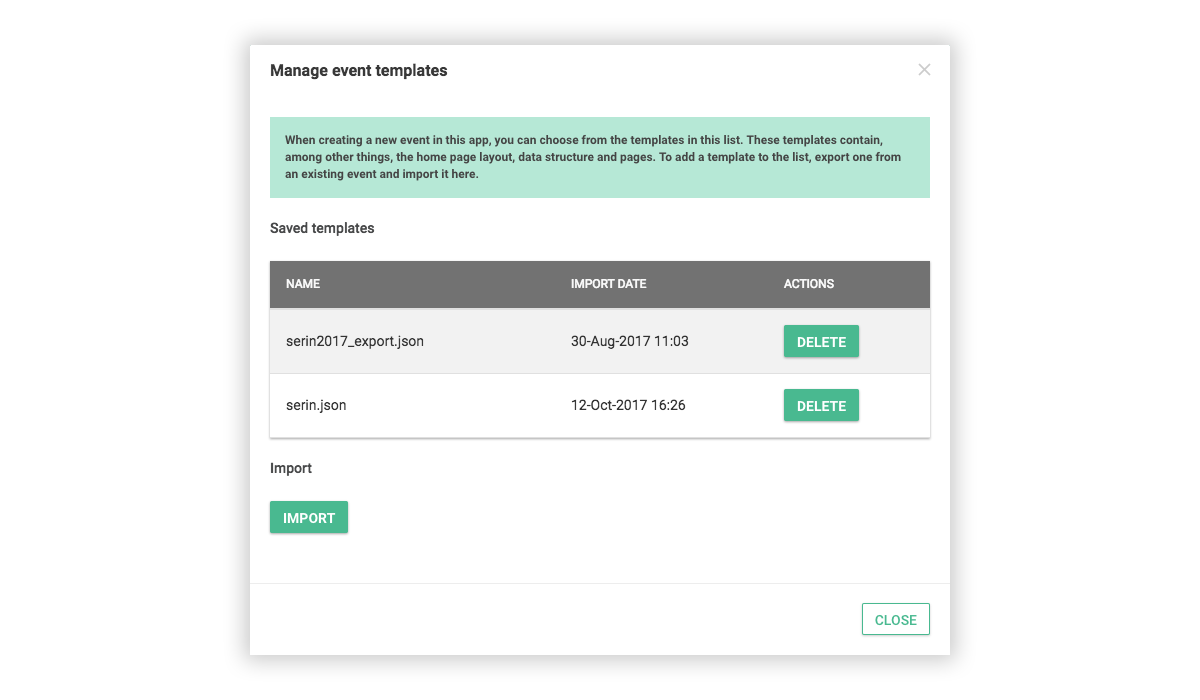 New templates can be added by clicking Import. Select the file and click Open. The file will be added to the table and can from now on be selected when creating a new event.
3. Preconfigure event with template
The first time you open an event from the society home screen, the option Create event can be found under the Edit menu.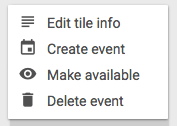 A dialogue will open asking you to select the desired template.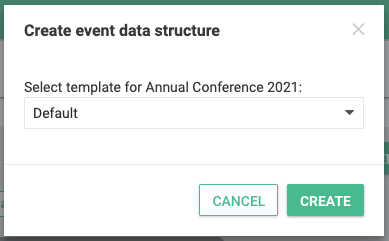 This template will pre-configure the event, making it easier for you to set it up without manual configuration. After the template is applied, the option Create event will change to Open event. Please note you can further customise the event's data structure after applying the template!