This article explains all the event settings.
Within the event, there are multiple settings available:
Select and customise event language
Choose a language
The table at the top of the page contains a number of default languages. Select any of these languages and press Save to apply.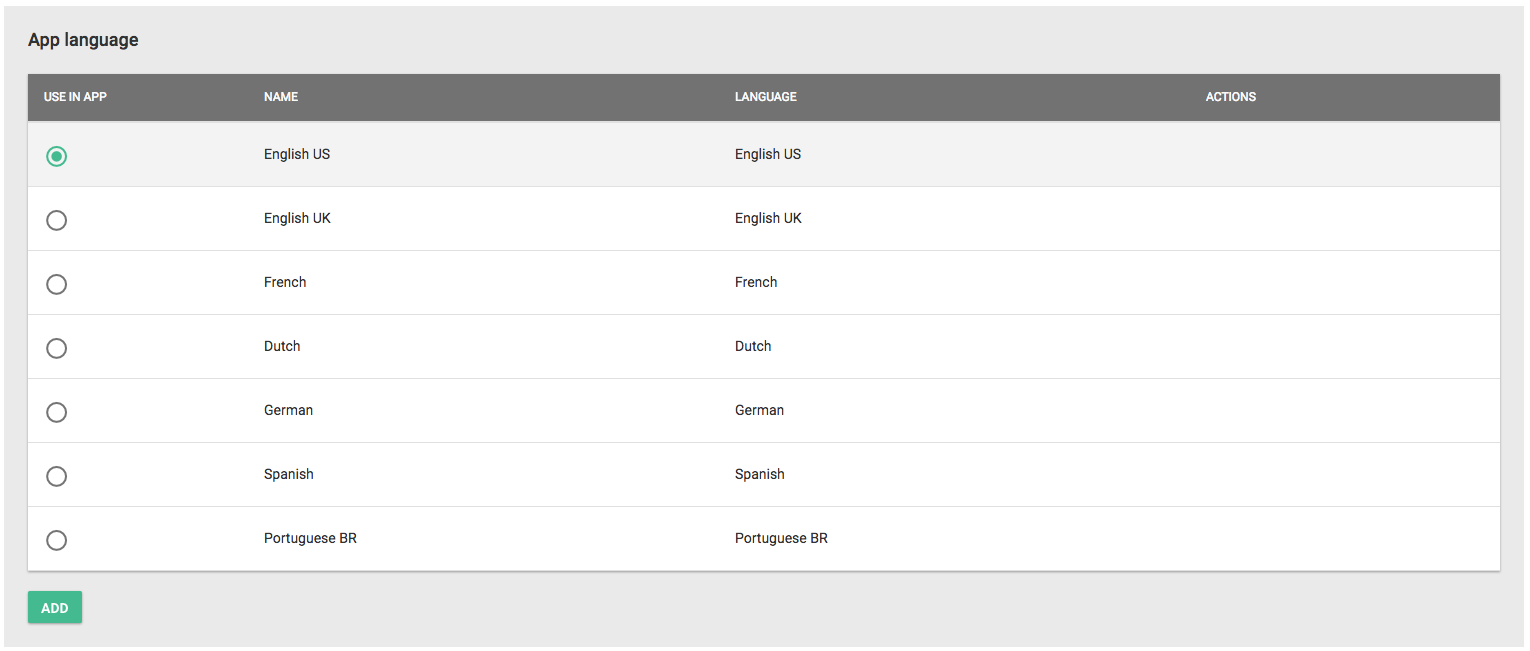 Customise strings
The default languages cannot be edited. If you want to add your own translations or customise some of the strings, you can create a copy of an existing language and change the strings.
Click Add below the table of languages.
Enter a name and select the Language your strings will be in. This will be used for the names of months and days in the app. Below Based on, choose one of the existing languages to copy the strings from. After clicking Save, the new language will appear in the table.
The strings are grouped based on where and how they are used. For some of them, a bit more clarification is added. You can change the strings in the right column.
To delete a custom language, press the trashcan. Default languages cannot be deleted.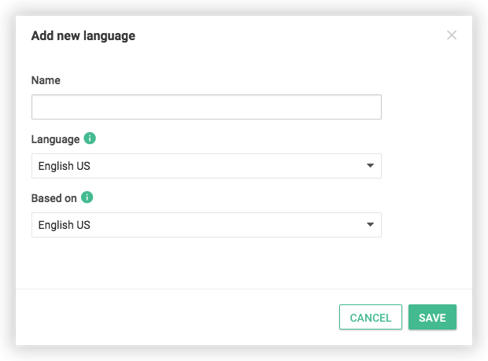 Layout
Sign in: Upload the background image for the sign-in screen. Note that this image is used on mobile and web app.
Virtual Rooms: Upload a default placeholder for the slides and speaker frames. You can change the default per virtual room on the moderator dashboard
Colours: Further customize your event colours.
Set the timezone, date & time
Timezone
The timezone is set automatically based on the location you selected in the event tile settings. You can change it here. The event timezone can be set to make it easier to configure things that require an exact time, such as sending a news message.
Change the date formats
For each format, you find an explanation of where it's used in the app (light grey).
You can configure the formats by entering the characters specified below the information icon (green). A preview of what it will look like in the app is displayed below the field.

Emails
Read this article about how to set your invitation templates for attendees, speakers, moderators, hosts and representatives.
Advanced
The most important Advanced Settings are:
Gamification: turn it on or off.
App updates: select Precompute Diffs for faster updates during the event. Note that the releases in the CMS will take longer, but your attendees will have the update installed faster!
Prepare analytics: turn this on to have your analytic reports created faster during the day!